From the Desk of Karen Marie
<![if !supportEmptyParas]> <![endif]>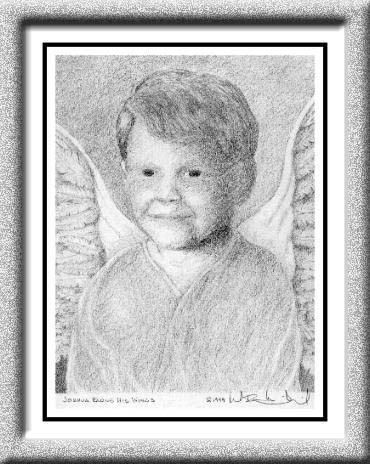 To everything there is a season, and a time to every purpose under the heavens.
A time to keep silence, and a time to speak. 
Eccles. 3: 1 & 7
<![if !supportEmptyParas]> <![endif]>
A sweet face dotted with reddish brown freckles, framed the bright blue eyes that held only trust. Reflecting the innocence of his thoughts, Wally smiled in spite of the situation. The docile mannerism of this little boy confused me at first; I couldn't understand why he stood so silently by in light of the troubling events that were being played out before him. I sadly discovered moments later that Wally was an autistic child, and he had just been abused by a young man who apparently had some degree of authority at St. Colman's.
As some of you know, Carol and I returned to the orphanage several years ago hoping to speak with the Sisters who were the primary caregivers during Carol's childhood. At Carol's request, I attempted to pave the way for what we perceived would be a sensitive conversation. While I waited for one of the Sisters to meet with me, Carol decided to walk around the grounds of the orphanage.
Only moments into my conversation with the attending nun, I realized the futility of my mission; it was denial in summation, with the standard "have your lawyers call our lawyers" response. I assured the nun that Carol held no malice and was not seeking legal recourse. Before she could reply, Carol burst into the office visibly shaken and stated "Karen you need to come with me now, a little boy is being abused" — I immediately followed her. After finding Wally and the young man in question, I insisted that he re-enact what Carol had accidentally witnessed.
The young man consented, however, before he was able to do so, the nun I had been speaking with only moments earlier came running through the door. In spite of her presence, I was enlisted to serve in Wally's place and Carol demonstrated what she had seen. The young man admitted that he had handled the child in the manner shown, but the nun interjected in defense of his actions stating – that it was standard procedure when dealing with autistic children whose behavior was out of line. Carol and I were horrified!!
Wally had been pushed face first into a tiled wall; his arms were forced above his head, pressed up against the wall criminal style, and his wrists were tightly constrained. The young man proceeded to place his hand on the top of Wally's head and pushed down causing him to fall to his knees. He then jammed his knee into the back of Wally's neck holding that position until Carol shouted, "Stop, what are you doing to that little boy?" Throughout the actual abuse, re-enactment, and subsequent conversation that followed, Wally never uttered a single word.
Carol and I left the orphanage and called the Autistic Association recounting the incident to one of their counselors. She was shocked and assured us that this was not an acceptable form of discipline for any child, especially an autistic child. The counselor encouraged us to place a complaint with the Child Abuse Hotline, which we did. We also went to a local newspaper and relayed the account, hoping it would lead to some investigative reporting. The reporter assigned to the case seemed genuinely saddened to inform us that due to our lack of evidence, there was nothing he could do. Apparently, an eyewitness account of Wally's abuse was not sufficient. Several years have passed since this incident occurred and Carol and I have never been able to let it rest in our hearts. We went to the orphanage that day seeking peace and resolve. We left with a deep sense of sorrow, anger, and defeat knowing that abuse was being perpetrated against autistic children. To this day we question whether our report of abuse was thoroughly investigated, and if so, what actions were taken on Wally's behalf to insure his safety?
As mothers, we often wonder if Wally's parents were ever informed as to the report we placed. We knew that Wally would never be able to tell them; he was so docile and would without fight submit to any kind of treatment.
For many survivors of child abuse, time, circumstance, and a deep social slumber has served to silence the grief that is carried daily within the heart and mind of its victims. But now I believe the season is upon us; the time to speak has been born out of a purpose designed not of our own making, but a purpose designed by GOD. It is time for us to speak out on our own behalf and for all those who are not able, thus, helping to bring about change in the way crimes against children are viewed and dealt with by society. A healthy society depends on healthy children. If yesterday's victims of child abuse demand that their voice be acknowledged today, the future will change for the better of our society. A child's life is in the power of our voices — Together, we can be the voice of the voiceless children; children like Wally.
So, to all I say, let us continue to speak of our memories born of injustice and let us do so in truth, pure motive, and love. If in speaking we find those who would ridicule or criticize us, attempting to dismiss our experiences as the imaginings of dysfunctional adults – let us understand that the light of love and understanding is sadly absent from their thoughts and spirits.
<![if !supportEmptyParas]> <![endif]>